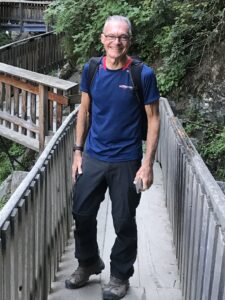 As an amateur family genealogist, I have been gathering information on my family tree since the 1980's. While I continue my genealogical research, it is time to share some of my research in the form of short stories for family members and others who might be interested.
I am always finding new information and the stories my change. I also may be misled by information that I have found along the way. It is a process of discovery and confirmation. The former is delightful and the latter is tedious and necessary to confirm one's vision of the past. If you have corroborating information, information that my embellish a story, facts that may question what I have provided or suggestions to improve my research, I would love to hear from you. There were many individuals that have helped me with my research along the way. Some of these individuals are discovered distant cousins which is a rare heartwarming discovery.
The Griffis Family
While there are many Griffis families in the United States, this particular Griffis family can be traced back to Huntington, New York in the early 1700's. Also it appears that the family surname was originally Griffith.
In 1840 there were 21 Griffis families living in New York state. Based on census data, this was about 18% of all the recorded Griffis's in the USA. New York had the highest population of Griffis families in 1840. See census figures for Griffis family distribution between 1840-1920.
Other Branches of the Family Tree
Aside from the impacts of natural calamity or human events (e.g. war, genocide, childless unions, etc), the branches to a family tree quickly expand generation to generation. With each generation, there are additional family surnames to trace. This blog will include stories of individuals and families that are associated with different surnames. You can find additional information regarding the surnames associated with this particular Griffis family on the page on Family Surnames.