James Alfred Platts is a distant relative of mine. He is a first cousin 4 times removed and his son John E Platts (Klock) is a second cousin 3 times removed. Confused? It is difficult to keep cousins straight! FamilySearch.org has a great 'cousin calculater' to explain and identify distant cousins relative to generations and grandparents: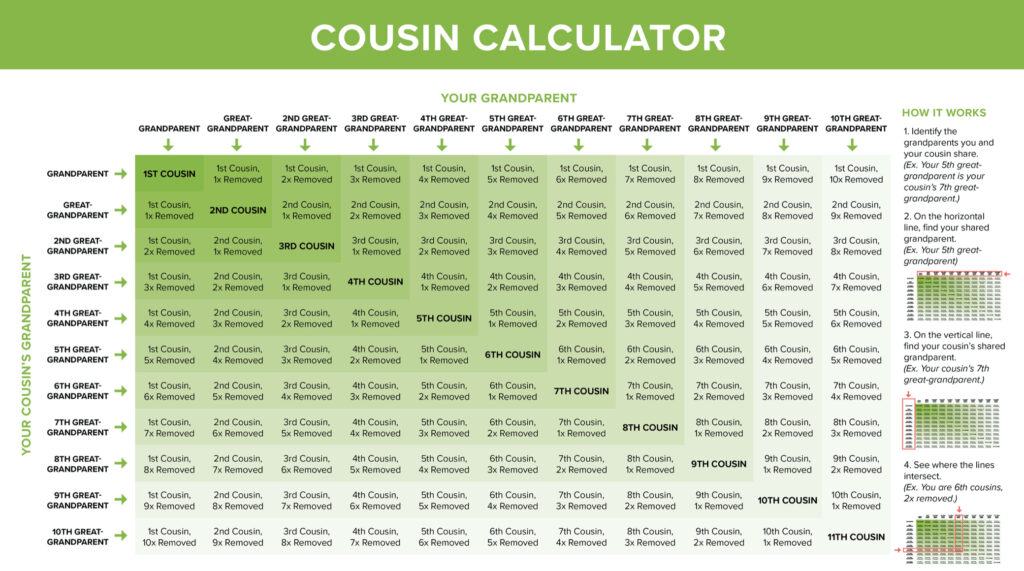 If we work backward through prior generations from Evelyn Dutcher, wife of Harold Griffis, the relative family tree position of James Alfred Platts and John Platts (Klock) will be clear.
Evelyn Dutcher's mother was Mary Jane Platts (1863-1957). Evelyn's grandfather was Francis Platts (1845-1915) who married Mary Demelt 1847-1924). Francis' father, or Evelyn's great grandfather, was Peter Platts (1809-1881).
The following image provides a visual representation of the family path from Evelyn Dutcher to four generations back to Peter Platts. Click on the image to see a larger version.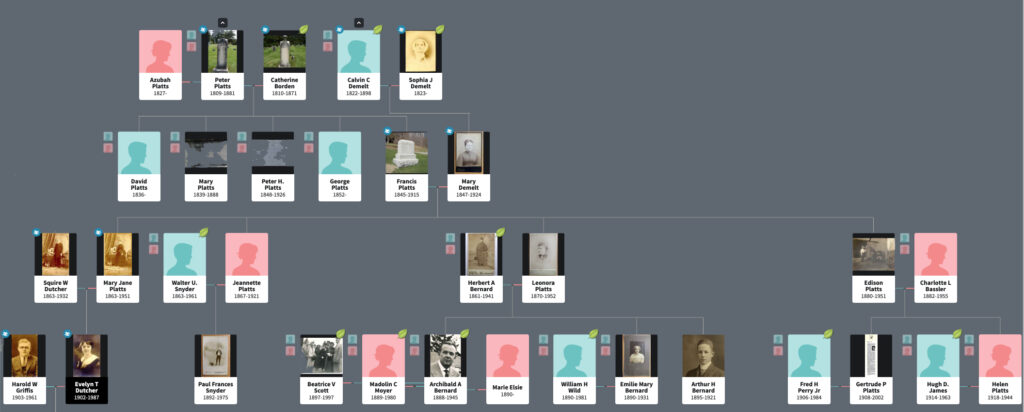 Peter Platts' father was John Platts, Evelyn's great great (2 greats!) grandfather who was born around 1775. It is at this generation we head back down the family tree. John had four sons, George (born 1795), Thomas (b. 1800) John (b. 1804), and the youngest Peter (b. 1809). The oldest son George Platts had 5 children: Lucinda (1826-1920), Henry (1826-1896), Abraham (1832- ), James Alfred Platts (1835-1909), and Margaret Platts (1836-1884). Click on the image below for a larger view.

James Alfred Platt had four children: Minnie Agnes Platts (1866-1933), John E. Platts aka John Klock (1868 – ), Olive Platts, (1870-1883), Mary Platts (1872 – ), and James Henry Platts 1882-1918). See image below.

Below are photographs of Evelyn Dutcher Griffis and her parents and grandparents.